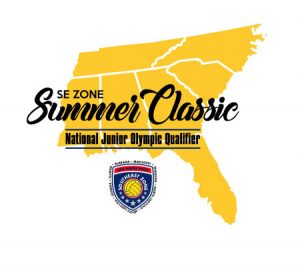 This is a combined event (Summer Zone Classic Tournament and NJO Qualifier) please note that if your team is intending to play at the 2018 NJO in California there are steps and requirements that must be met. If this is the case please fill out this form linked below to declare your intentions.
If you are not playing in NJO's then you simply need to register and pay entry fee below:
Dates: 9-10 June 2018 (Registration Deadline is 1 June 2018)
Location: YMCA Orlando
Host Team: YFC Water Polo
Divisions: 12U mixed, 14U mixed, 16U Boys and Girls, 18U Boys and Girls. (NJO teams cannot mix genders)
We will run a Southeast Zone wide age group tournament in combination with the zone qualification. If you intend to play at NJO this year you must play the qualifier. If you do not plan to go to NJO you can still play in this event.
NJO Qualifiers:

This will not register you for NJO!! Entry Deadline and Roster Deadline are 25 May 2018,  roster lock is 1 June. NJO teams must go to USAWP for JO entry and registration. You do not register for NJO's on this site!!  You must go through www.usawp.com!! 
---
USAWP South East Zone Qualifier
2018 Junior Olympic Qualification
Coaches,
For any team wishing to compete at the 2018 National JOs,  a qualification tournament must be held to decide seeding. It is important that you realize there are more than just the Championships going on that week. There is a Classic division and an Invitational division for boys and a Classic for girls. This means you can still go out and compete at a very high level if you don't qualify for the Championship division . We allocate the teams based on their ranking in the qualifier. If you intend to play at JO's you must compete in the qualifier.  If you are wanting to play in NJO please fill out this intent to play so we can get an idea of who will be playing in the JO Qualifier.
Below is important information about JO's that you may want to consider:
NJO Tournament Dates
Session 1 July 21 – 24, 2018
Session 2 July 26 – July 29, 2018
San Jose, CA
Teams must enter their Zone Qualification Tournament before entering the National Junior Olympics.
For more info on your Zone Qualifier see above or CLICK HERE
Allocations
| | | | |
| --- | --- | --- | --- |
| Boys age groups | Championship | Classic | Invitational |
| 12U | 2 | 1 | N/A |
| 14U | 2 | 2 | 1 |
| 16U | 3 | 3 | 2 |
| 18U | 3 | 3 | 1 |
| | | |
| --- | --- | --- |
| Girls age groups | Championship | Classic |
| 10U | 1 | N/A |
| 10U MIXED | 2 | N/A |
| 12U | 2 | N/A |
| 14U | 2 | 1 |
| 16U | 3 | 2 |
| 18U | 3 | 2 |
Registration Process
For Step by Step Instructions, CLICK HERE
Entry Step-by-Step
Participating in the USA Water Polo Junior Olympics requires a series of steps for:
  USAWP Club & Administration
  Athletes
  Coaches
USAWP Club & Administration:
Join USAWP

as a Member club

Each team wanting to participate in JOs must enter their Zone Qualifying Event & submit the team roster

Each team must enter in the National Junior Olympics, according to USAWP rules and

deadlines

Participate in the Junior Olympics Zone Qualifying Event (if needed based on zone entries)

Qualifying teams from their Zone Qualifier make travel and lodging plans to attend

Qualifying teams club administrator to submit participant rosters, according to regulations and

deadlines
Athletes:
Coaches/Staff:
Complete ALL Coaching Requirements