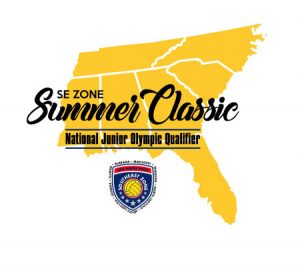 Dates: 8-9 June 2019 (Registration Deadline is 1 June 2019)
Location: Orlando YMCA
Host Team: YCF
Divisions: 12U mixed, 14U Boys, 16U Boys and Girls, 18U Boys and Girls.
Trophies and Medals will be awarded to the top 3 teams in each division
ALL  teams: Click here for registration and entry!!!!
USA Water Polo National Junior Olympics
Session 1- July 20 – 23, 2019
Boys 12U, 14U, 16U, 18U
2019 JUNIOR OLYMPIC ORANGE COUNTY HOTELS!
Session 2- July 25 – July 28, 2019
Girls 10U, 12U, 14U. 16U, 18U, 10U Mixed
Orange County, CA
Southeast Zone NJO Qualifier
Date: 7 June 2018
Location TBA
Host Team:
All qualifying teams register here!!!
Dear Coaches and Club Admins,
We have made the following changes to the Conduct of Championships for 2019:
Initial Roster Deadline is changed from 15 days to 8 days prior to the start of JO Quals*.

Roster Lockdown and Club Affiliation Requirement changed from 8 days to 4 days prior to the start of JO Quals*.

12U Mixed Division added to Session 2. Athletes who participate in 12u Boys or 12u Girls will not be allowed to participate in the 12u Mixed division or vice versa, including JO Quals.

Zones will be permitted to request a swap of a Championship Allocations (1-48th place) for a Classic Division Allocations (49-96th place) with approval from the Championship Finals Management Committee (CFMC).  Requests must be specific to age group and gender and must be submitted within 10 days following the conclusion of the qualifier or July 1st, whichever comes first, to events@usawaterpolo.org. Zone Chairs are the only people allowed to make the requests on behalf of their zone, requests made by individual clubs will not be reviewed.
*Please note, the entry deadline for JO/JO Quals is still 15 days prior to your JO Qualifier or June 1st (whichever is earlier).
You can find a summary of the JO deadlines and links to qualifying tournaments here (also located under "Qualification" on the Junior Olympics Home Page):
Preliminary allocations have been posted!   Please visit the Junior Olympics Home Page and check the "Allocations" tab.
Hotel Blocks are available in Orange County.  Please see the "Host Hotel" tab under "Travel and Lodging" for more information.
---